The INOC has decided to promote newly introduced and traditional sports from all over the world by providing them chance to introduce much more countries, and giving them chance to orgnanize much more events in all over the world. which will give much strongness to the particular sports as wel as International Sports Federations & National Sports Federations as well, organizing much events, get much sporsorships for the sports.- Prof.Dr. Mohammed Seraj ANSARI-Secy. Gen.-INOC


Karate-Do Sport is getting International popularity as real game

The International Non-Olympic Committee (INOC) has taken new sport named as "Karate" and its International governing body i.e. World Sports Karate-Do Federation (WSKE), has been founded 29th April-2005 and merged with INOC on dated. 25th November-2007 and has been registered under Indian Law established and managed by International Non-Olympic Committee-INOC with full of it's legal control and administration on WSKE and Prof.Dr. Mohammed Seraj ANSARI has taken charge as first President of WSKE & Sensei N.Thyagu WSKE-General Secretary (for more about karate-do game, please visit at www.wske.org.

Tenni-Koit Sport has become International game

INOC Meeting during the World Cup-2006 of Tenni-Koit Sport in India


INOC Meeting:
Venue : SMT Velammal International School, Chennai, India
Date : 9th , 10th & 11th November-2006
Time : 05.00 P.M. (on 10th November-2006)
Participating Countries : India, Pakistan, Mauritius, Iran, Somalia, Nigeria, Brazil, Germany, South Africa, Cechoslovakia, U.K., Bangladesh, Nepal, Afganistan, Sri Lanka, USA, Buryatia (Russia), Singapore, Uganda, Kenya, Korea, Malaysia, Finland, Denmark Isreal, Italy etc.
World Cup-2006 of Tenni-Koit Sport:
Venue : SMT Velammal International School, Chennai, India
Date : 5th to 11th November-2006
Time : 05.00 P.M. (on 10th November-2006)
Participating Countries : India, Pakistan, Mauritius, Iran, Brazil, Germany, South Africa, Cechoslovakia, U.K., Bangladesh, Nepal, Afganistan, Sri Lanka etc.
(Invitation for World Cup of Tenni-Koit 2006, please download invtation letter : click here)
To know more about Tenni-Koit Sport, please logon at:
www.worldtenniquoit.org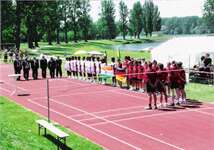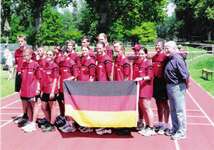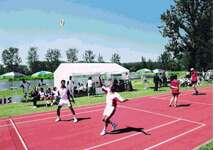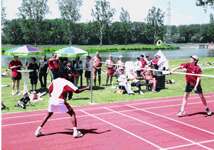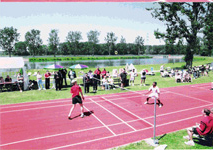 Woodball Sport is getting International popularity as leisure game Venue : During China International Woodball Open Tournament-2006 City Nigbo, China Date : Tournament-2006 City Nigbo, China Time : 05.00 P.M. (on 22nd April-2006) Participating Countries : India, Pakistan, Mauritius, Uganda, China, Singapore, Iran, Taiwan, Thailand, Denmark, Buryatia (Russia) Korea, Malaysia etc. To know more about Woodball Sport, please logon at: www.iwbf-woodball.org